Daring, collaborative, and forward-thinking individuals who are building for the future

Our driving purpose informs practices throughout the organization, including on our Team. At Embarc we acknowledge each Team Member's uniqueness and importance in creating a more equitable system of education. We strive to hear every voice and use feedback and collaboration to continuously evolve and create an employee-centric and truly kick-ass place to work.
Part of seeing our Team's uniqueness is caring for everyone as a whole human. Embarc offers all full time Team Members a competitive benefits package that includes:
+  100% coverage of a team member's individual healthcare premium
+  50% coverage of a team member's family healthcare premium
+   100% coverage of a team member's individual dental HMO premium
+  Tiered retirement account match up to 4%
+  PTO based on length of service + an additional 22 days of holiday and break throughout the year
+  Short- and long-term disability insurance
+  Life insurance
+  Employee Assistance Program (EAP)
+  Vision Insurance
+  Accident Insurance
+  Flexible, hybrid work environment with ample opportunities to work remotely and in-person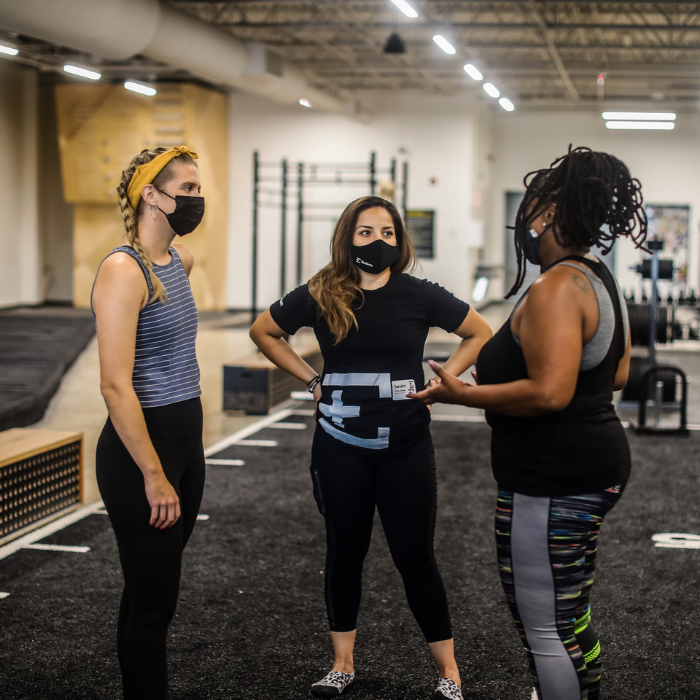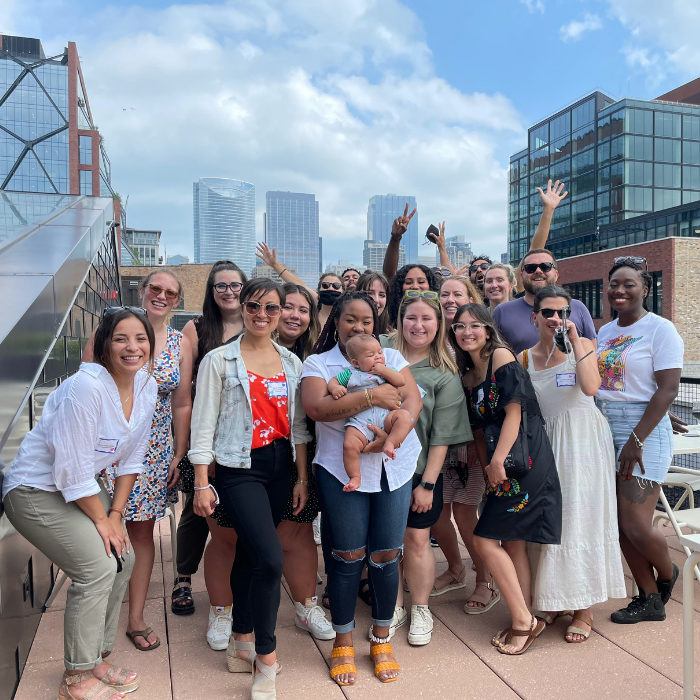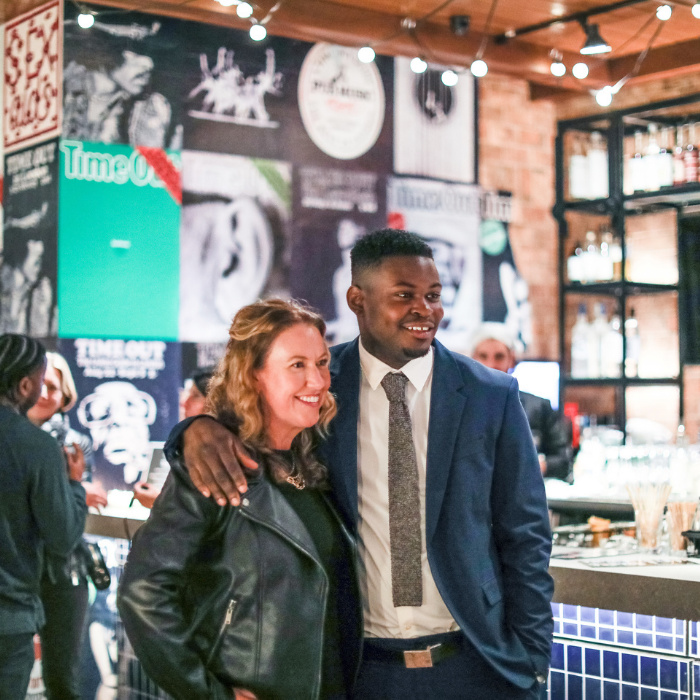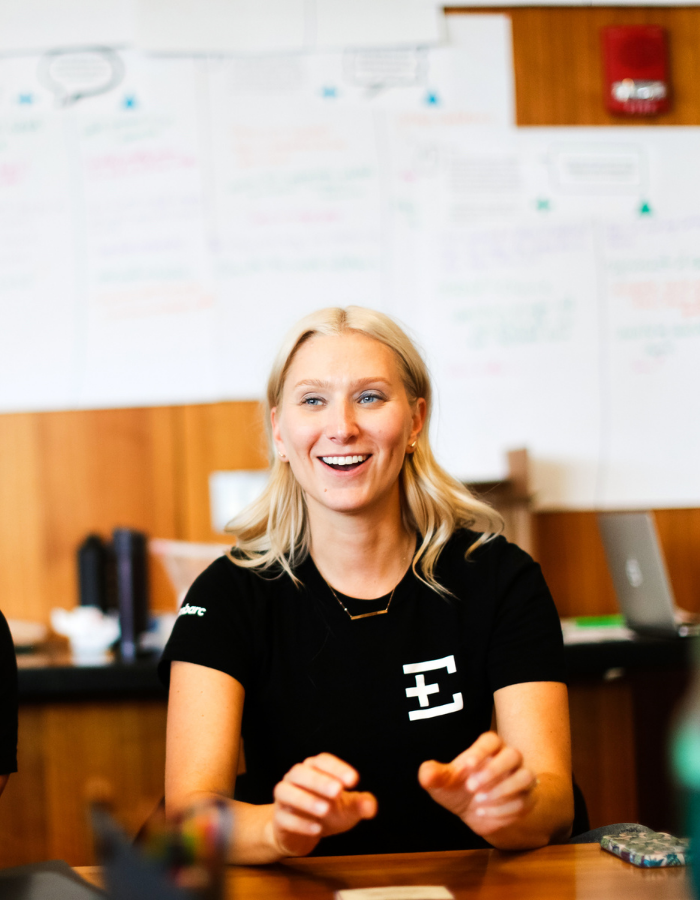 Experiential Education Coach
I'm Amy and I've been an Experiential Coach at Embarc for 6 years. Come along with me to a look at a day in the life of a Coach. Your days might vary, but a few things are constant – the flexibility to set a meaningful schedule, intentional time with teachers and students, and team collaboration!  
What might a typical day look like? You start by heading to visit an Embarc class. Students are currently working on identity and values presentations connected to their current unit. The room is full of energy as students practice and you and their teacher circulate the room to give feedback. 
As the period ends you grab a seat and debrief the class. You ask questions to help the teacher identify the assets in the room while also homing in on an opportunity area.
Next, you meet with a fellow coaching team member to talk through plans for upcoming professional development and how to best meet teachers' needs. You end your day connecting with your Program Manager partner to talk through upcoming experiences and new partnerships!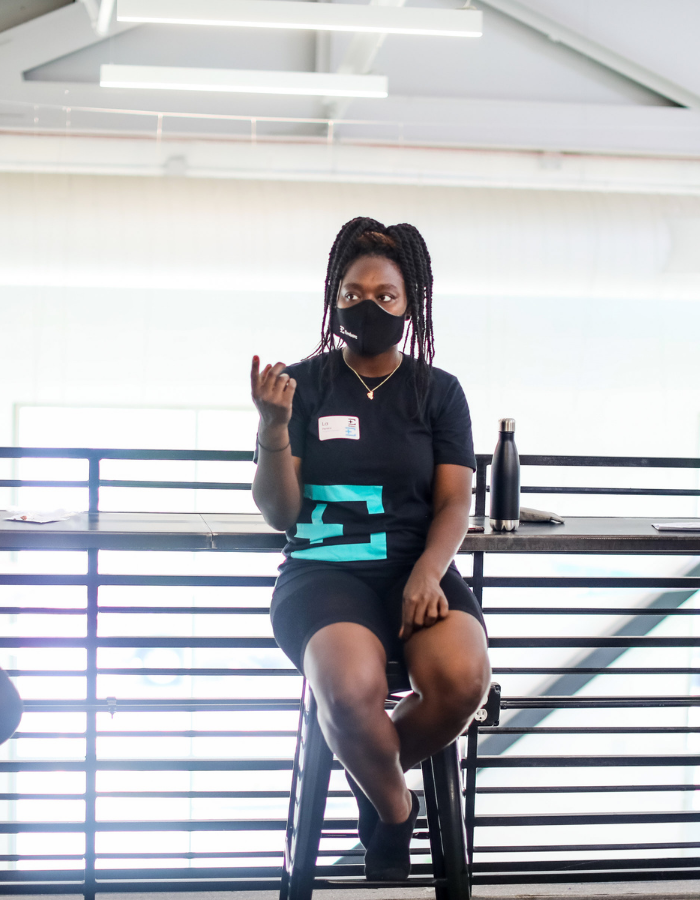 Program Manager
Hi! I am Lativia, an Embarc Program Manager and your guide to envisioning a typical day as a Program Manager with Embarc. As a PM, you will build potential partnerships, design experiences, and plan the necessary logistics for success.
Your typical day starts with Partner Cultivation: everything from connecting with organizations to build new partnerships, responding to emails, and submitting experience requests. Partner Cultivation goes hand and hand with Experience Architecture, where your creative magic can shine! For example, if a partner is passionate about mental health, you might work with them to collaboratively build an activity around increasing our students' agency.
In the afternoon, it's time to meet with your Experiential Coach partner. Working closely together, you will rely on your partner to keep you in sync with schools' and teachers' needs. After meeting with your partner, all that's left is planning which experiences would be most beneficial to specific teachers and students, and all of the logistics from bus arrivals and drop offs and everything in between. What better way to end your day with some smooth music and solo work time?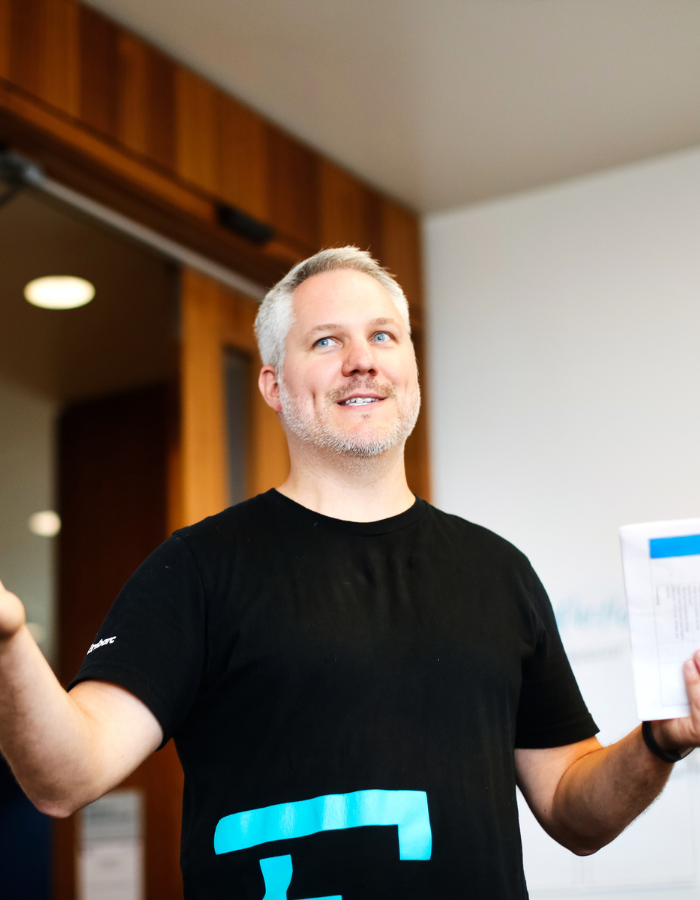 Data Specialist
Embarc's Data Specialist helps the whole org turn reflection into action and keep our work data-informed. I'm Thomas, the current Data Specialist, here to give an inside look into this role. 
The Data Specialist's job mixes project-based work that innovates and creates data systems from the ground up, leads teams in reflection around data, and is a stakeholder in data-critical meetings. On our small team, you can expect a lot of focused, solo work time, which easily accommodates flextime and remote work.  
On a typical day, you might spend the morning modifying a data tool, pulling requests for an upcoming grant application, and some data entry. 
As the Data Specialist, you'll present data in an easily understood format, design analysis protocols, and lead team members through reflection of that data. So, in the afternoon, you might lead a session with our Program Management team to look at feedback data from the most recent Whole School Experience Day. 
To close out the day, you might present data to outside stakeholders, such as a school principal, to discuss feedback data from their school.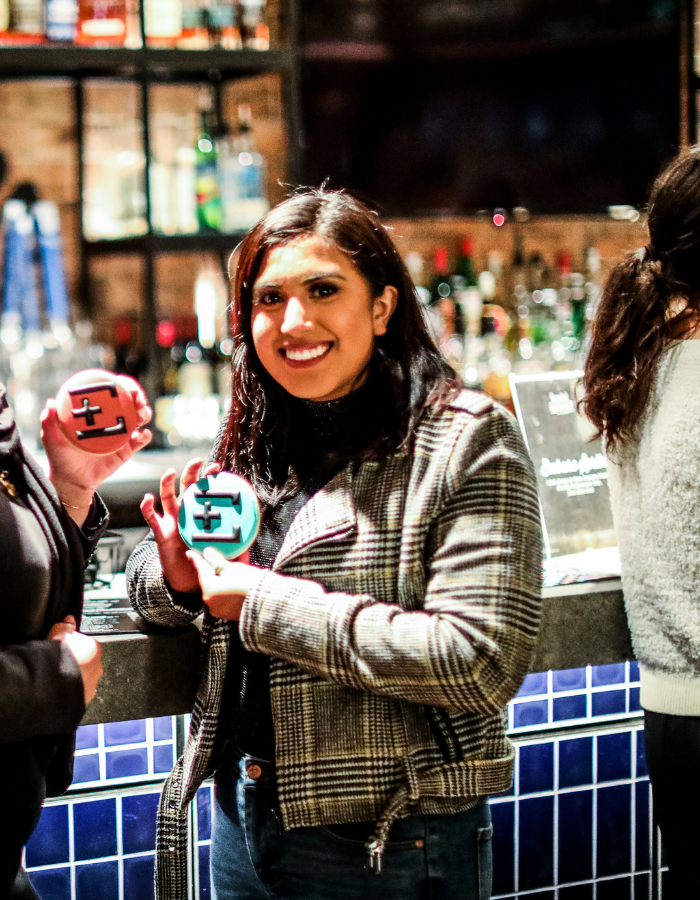 Postsecondary Intern
Hi! I'm Jackie, an Embarc alum and current Postsecondary Success Intern. As an Embarc Intern, not only will you meet a lot of great people, but you will gain a lot of amazing skills! 
On a typical day, you'll spend the morning planning class visits. Class visits include everything from alumni panels and community-building exercises to assisting students with FAFSA and the Common App. Once you've created your class visit plan, you'll work with the Alumni Coordinator to build workshops that give seniors a chance to practice using the information they've gained.
Next, you'll spend the afternoon working with the whole Postsecondary Team to plan the annual Alumni Trunk Party. The Trunk Party connects Embarc's newest graduates with resources, helps them build community, and gives you an opportunity to begin providing one-on-one support. Building relationships with Embarc's newest alumni will also help you support the Data Team with data collection for postsecondary enrollment and persistence.
As a Postsecondary Intern you'll have the chance to work with all the Embarc teams, so you'll finish your day supporting the Programming Team with their additional needs throughout the year, like facilitating and planning experience days.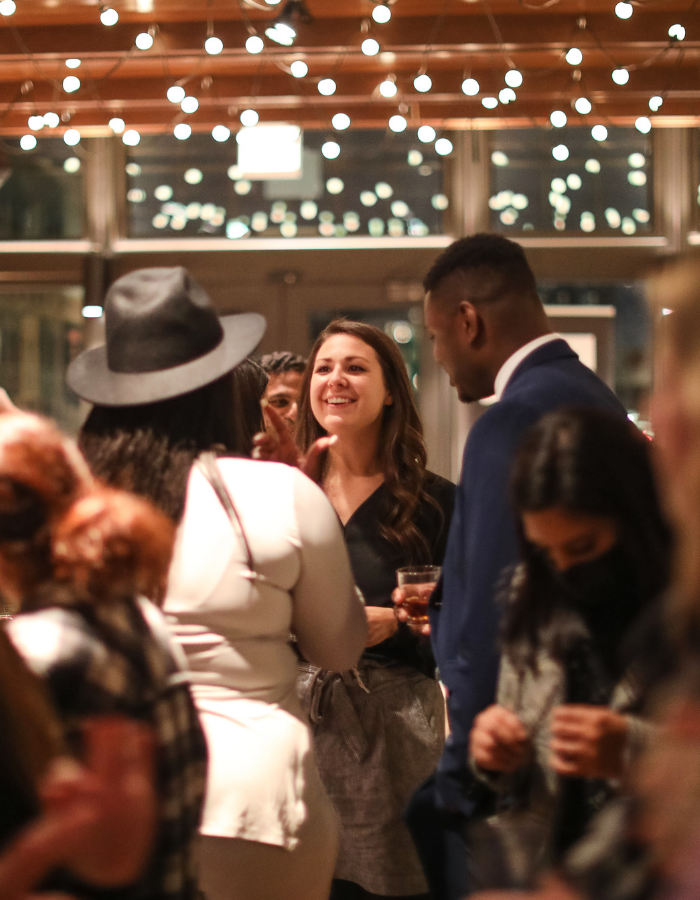 Development Team
Embarc's Development team believes in the power of philanthropy to propel change. We enjoy building relationships across all sectors, thinking outside the box on how we can engage potential supporters, and working creatively to encourage long-term support. 
Whether you're bringing donors to a student experience to see our work firsthand, planning a volunteer opportunity with a corporate sponsor, or designing one of our events, you'll have a front row seat to the work that fuels organizational growth and sustainability. 
Your role may be forward-facing, or you may be behind the scenes creating compelling external communications, analyzing metrics in our database, building systems to steward donors in a meaningful way, and keeping our internal systems moving.
You'll be encouraged to bring your ideas and experience and apply them throughout the day. We're constantly growing and improving our systems and work, and your fresh perspective is welcome.
Chief Operating Officer
The COO role will be a critical role within Embarc and oversee and support all aspects of a rapidly growing organization. This role will be asked to directly lead the HR, finance, and data functions of the org. with those direct reports and to more broadly support the CEO, Chief Development Officer, and Chief Programming Officer. Specifically, this role will be asked to lead on:
Strategy: With the CEO and Board, update and maintain Embarc's five-year strategic plan.
Programming: Support the Chief Programming Officer in order to scale programming operations to >10,000 students.
Fundraising: Partner with Chief Development Officer and CEO to support fundraising operations raising $10M+ per year.
Operations & Infrastructure: Build and maintain IT, Finance, HR, management infrastructure necessary to support scale of our organization to support rapid growth and implement best practices across the functions of HR, finance, data, etc..
Financial Reporting and Governance: Maintain fiscal discipline and financial controls. Lead the annual planning, budgeting, and reporting process and review financial recommendations with the CFO.
Postsecondary Success Coach
Embarc is seeking a driven, passionate and analytic team member with experience in post-secondary counseling and support to grow and implement its postsecondary vision. One of Embarc's top priorities for growth is to enhance postsecondary supports for Embarc students and alumni and to create a systematic approach to ensuring success in all postsecondary pathways. Postsecondary Success Coach plays a critical role in Embarc's goal of 90% college enrollment and 100% career preparation and self-sufficiency.
The Postsecondary Success Coach is responsible for guiding and supporting Embarc's postsecondary vision, which includes ensuring students are on a path towards independence and self sufficiency, partnering with key organizations to ensure student success, supporting the implementation of Embarc's College and Careers Curriculum, and supporting Embarc alumni.
Data Specialist
The Data Specialist oversees the data needs of Embarc to ensure the quality and progress of the program. This includes collecting, organizing, analyzing, and managing all of the data needs for Embarc, including building internal tools to help monitor success and track progress. To accomplish these tasks, the Data Specialist works closely with students, the community, Embarc staff, and CPS, as needed.
Key responsibilites include:
Building and maintaining data tools
Collecting, analyzing, and reporting on data
Infrastructure and systems
Data relations and professional growth
Head of Finance
The Head of Finance is an experienced and organized individual that will perform planning٫ evaluation٫ design and implementation of the company's budget and financial management systems. Duties will also include reviewing budget proposals٫ making reports and preparing all kinds of related documentation.
Director of Corporate Relations
Embarc's Director of Corporate Relations will join a five-person Development team, and be responsible for developing strategic business relationships with the private sector to secure funding for Embarc's mission and organizational priorities at the $10K – $1M+ level. Responsible for building a strong portfolio of accounts to support Embarc's overall annual revenue growth targets to $10M.
Development Manager
The Development Manager is a member of our five-person Development Team, which centers its work on raising funds in support of our mission and programming. The Development Manager is focused on growing a portfolio of donors (comprised of foundation, board, corporation, and individual supporters), as well as stewarding existing partnerships from our donor community. Responsible for designing materials and engagement opportunities, including events, that support Embarc's overall annual revenue growth targets to $10M.
Director of People and HR
Embarc's Director of People and HR is both an HR strategist who helps set the vision and direction for HR and builds better practices for Embarc's team, as well as an HR generalist who will run the daily functions of the HR department. This dual hat position balances daily management of recruitment and selection, administration of pay, benefits, and leave, and compliance with organizational policies, with strategic thinking that can connect different organizational visions and goals to innovative practices and solutions.