Imagine a world where cities and communities become classrooms, where all students unleash their innate potential, and schools drive racial equity and justice

.

We're transforming education through experiential learning.
Embarc creates experiential schools by aligning the entire school community around the goal of implementing meaningful experiences, building relationships, and integrating social-emotional learning. We help schools become places where young people are truly seen and believed in, where relationships between adults, students, and peers are strong. In Embarc schools, young people have real-world learning experiences in and beyond their communities so they can build the skills and agency to be successful in college, careers, and life.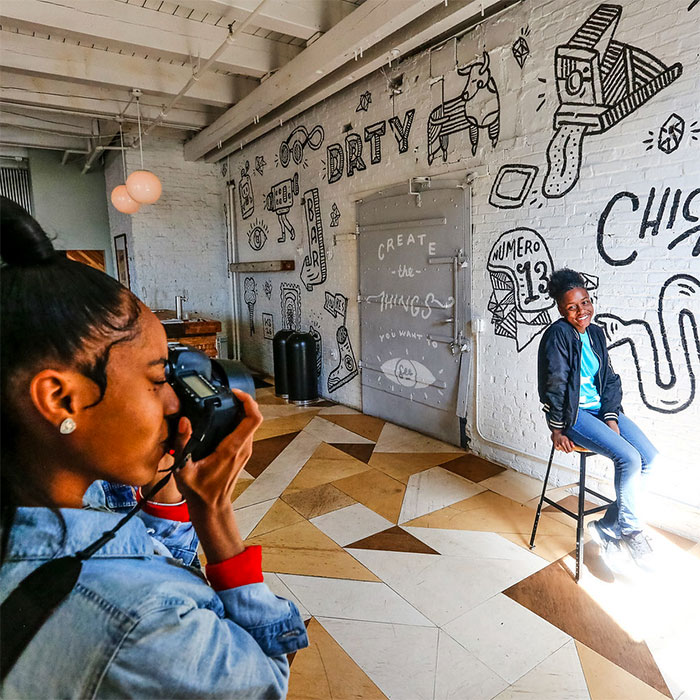 Our impact over the last 12 years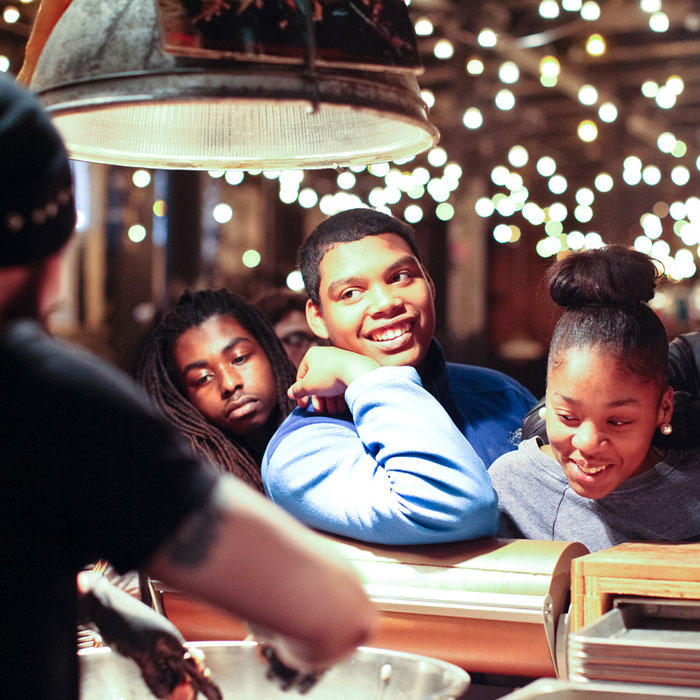 Embarc changes how teachers teach, students learn, and schools become communities.
In partnership with schools, we transform the way students and teachers connect to their communities through hands-on education experiences, building relationships, and social-emotional learning. Our model integrates curriculum, tangible tools, coaching, data, and educators' professional development to enable teacher and student growth.
"There is nothing like Embarc on the educational landscape. They are truly an interruptive and disruptive force in the best of ways."
Embarc students and educators thrive throughout high school and beyond.
Students that participate in Embarc have higher graduation rates and post-secondary enrollment rates than their Chicago Public Schools peers. They build stronger senses of belonging, relationships with peers and adults, and belief that their voices matter – all of which support them in their postsecondary paths. And equally importantly, through Embarc's model, adult mindsets, teachers' skills, and school climate and culture all dramatically improve.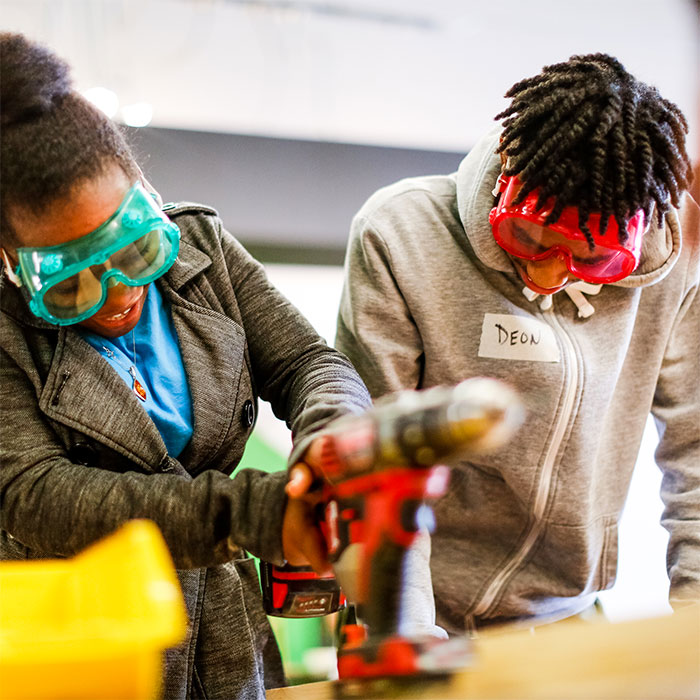 Embarc only succeeds with the support of its partners and volunteers. If you believe in supporting young people with the experiences and schools they need, there are many ways for you or your organization to help right now.